Upsell services to your auto shop clients and make more profit in 2021
How many times a client came to you for "just" an oil change, but you realized that their car also needs a new air filter, maybe a brake fluid top-up, or transmission fluid, engine coolant, etc.
That's a perfect opportunity for you to upsell these auto repair services, but it could be a bit cheesy when you do it straight in front of the client. A recent study showed that more than 67% of vehicle owners believe their mechanics are overselling them. So, how do you suggest your client more services without them feeling like you're trying to just get more money out of their pocket? Enter "Recommended Services".
With the latest ARI update, you can now add additional services to your Estimate and mark them as recommended. Your client will then be able to approve or decline these services online, in real-time. Isn't that awesome?
Here's how it works
Add your recommended parts and services to JobCard!
Create a new job card or open an existing one and add auto repair services and the car parts you believe your client needs to undertake in order for their car to be safer and in a better-running condition.
For example, if you noticed that their vehicle needs brake pad replacement, then add the necessary parts and labor items to the job card, like this: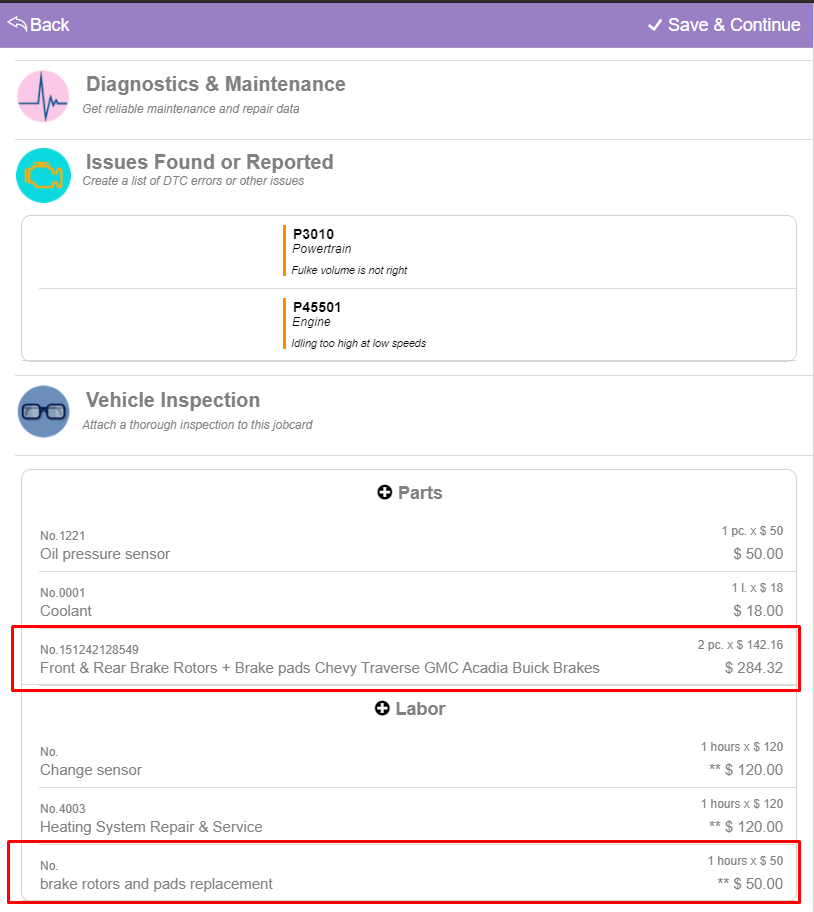 Mark your items as Recommended
Save the jobcard and let the system bring you to the next page. Then click on the brake-related items and choose Show as Recommended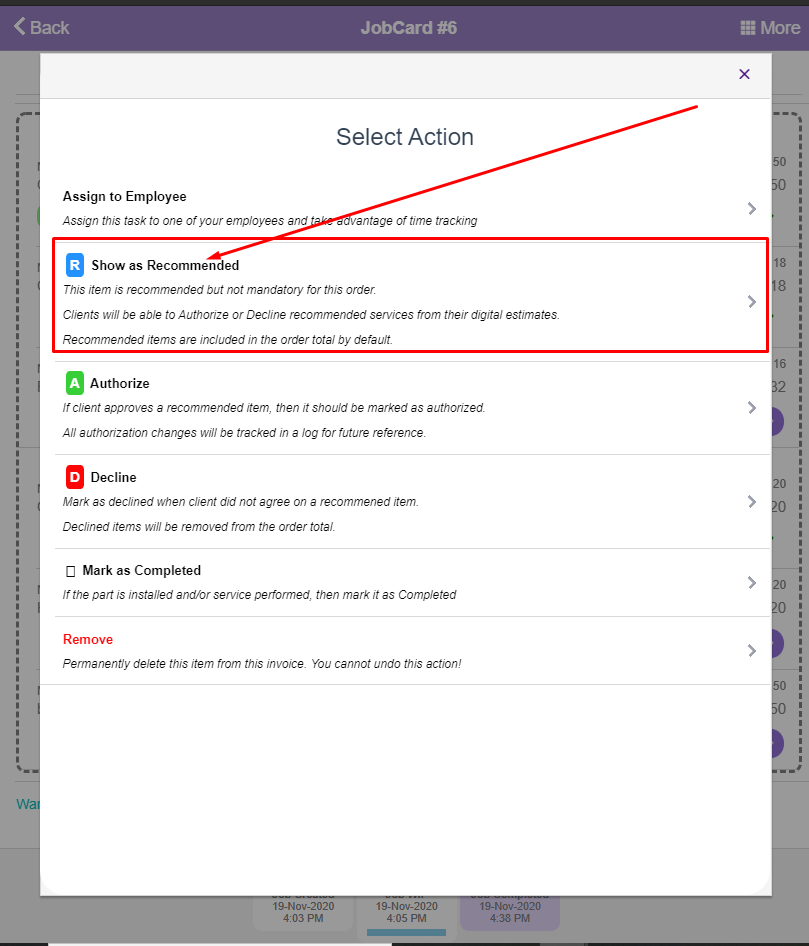 This will mark the respective item as recommended and it will also remove it from the total.  You should now see an R next to the item. Do the same for the other item, which in our case was the labor item called "brake rotor and pads replacement".
NOTE: the total does NOT include recommended items.
Send the digital Estimate to your client
Click on the Estimate icon to view the quote you're about to send to your client.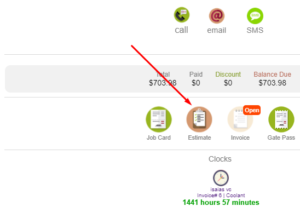 On the preview page, click the Online Form so you can get access to the link to your digital estimate
your link should look like this.
https://arinvoice.utilitymobileapps.com/invoice?id=5f35029a5c17600015a151c4
Send that link to your client. Your clients will be able to approve or decline any auto repair service or part in the Estimate that you marked as Recommended.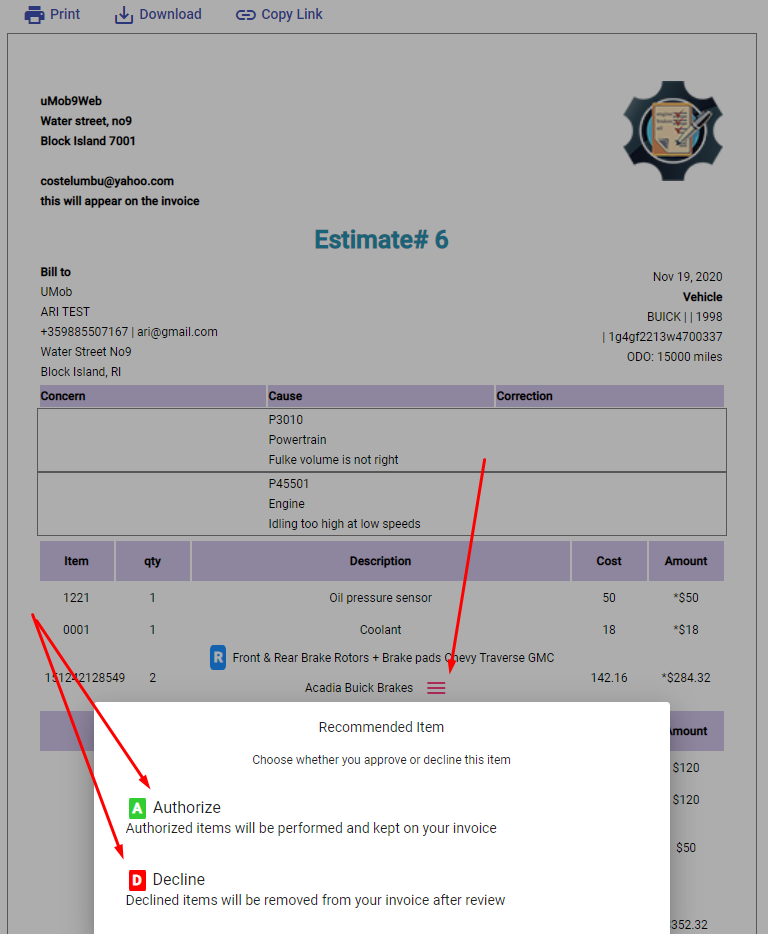 Verify and confirm changes
Once the client makes any changes to their estimate, you will receive a notification in your ARI app. You can see all client activity in the Activity Log section of ARI.

NOTE: Make sure you go to JobCards page and click the Refresh button in order to see the latest changes applied.
Also, some clients may require confirmation that you received the approval so make sure you send them the estimate once again to sign if they agree with the final changes!
Conclusion
All auto repair businesses need to learn a hard lesson in 2021. If you want to make more money and stay profitable, you need to make sure you sell your services the right way. Car owners are wary about pushy mechanics, so make sure you are not one of them. Use ARI's recommended services feature to get more money into your shop and have a bigger client base this year!
Still using trial ARI?