ARI
for

Windows

Use Our Auto Repair App on Your Windows PC

– free download and install ARI on your PC –
Use the button above to download and install ARI – auto repair software – for Windows. This will give you access to the ARI program right on your laptop or desktop PC and you will be able to use it just like any other program. Make sure you follow the installation guide below for the best ARI experience
Installation Guide
– follows these instructions to download and install ARI for Windows –
STEP 1 – Download
– download the auto repair software for Windows  –
The first thing you need to do is download the ARI files on your Windows PC. This is just as normal as downloading any other program. All you have to do is click the button on the right and let the files download on your PC
The ARI files will normally download in your Download folder in the form of a .zip file called ARI_Windows. Go to the next step to install ARI on your comnputer!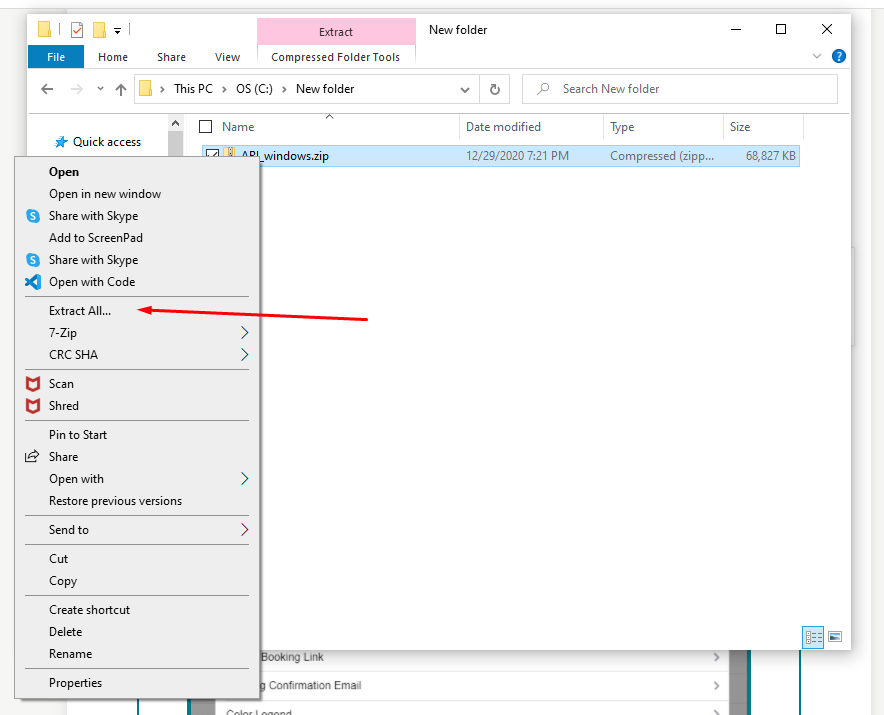 STEP 2 – Extract App Files
– extract the ARI files on your computer –
The next thing you need to do is extract the files from the archived folder you've just downloaded in step 1. Follow the instructions below:
open the folder where you downloaded the ARI for Windows file (by default should be the Download folder)
right-click on ARI_Windows.zip file
Extract All
If all goes well, you should see a new folder by the name ARI_Windows. Open that folder and move to the next step.
STEP 3 – Allow Access
–  give access to ARI so you can use it on Windows –
Follow the instructions below on the pictures to your right in order to give access to ARI to run on your Windows computer. This step is crucial or else the auto repair app will not be able to start.
double-click on ARI.exe to open the file
on the blue window that appears, click More Info
click on Run Anyway in order to start the app
At this point, ARI app should open up on your Windows PC and you should be able to log in and use it just like on other devices.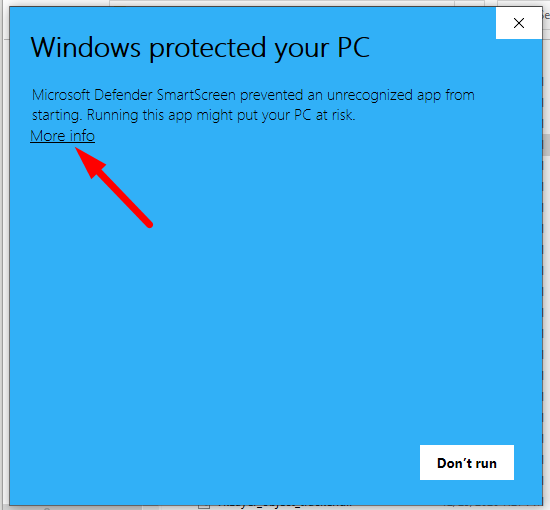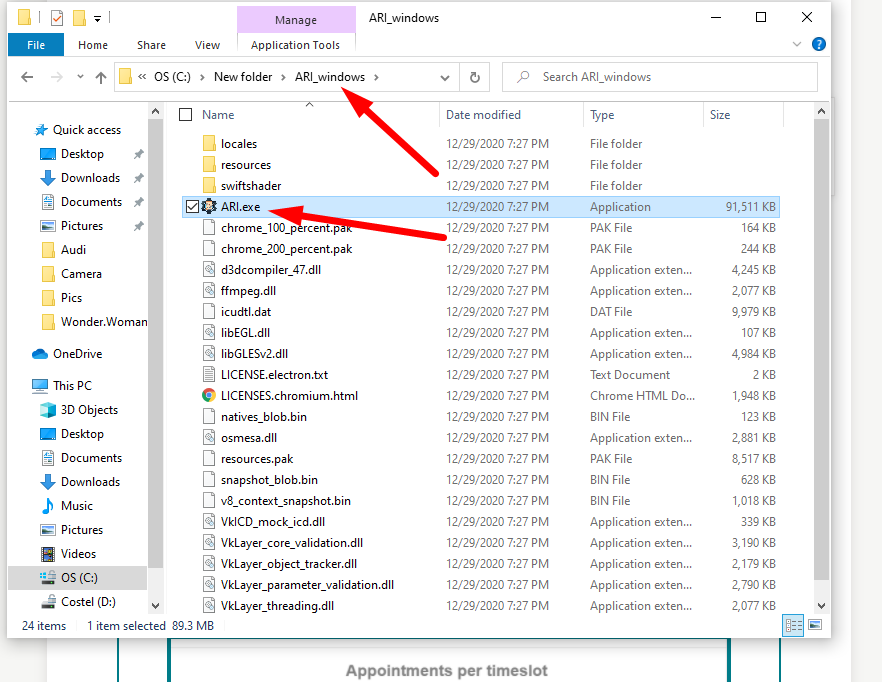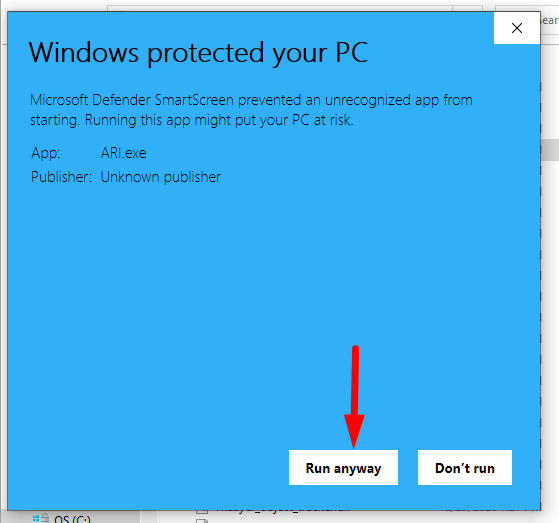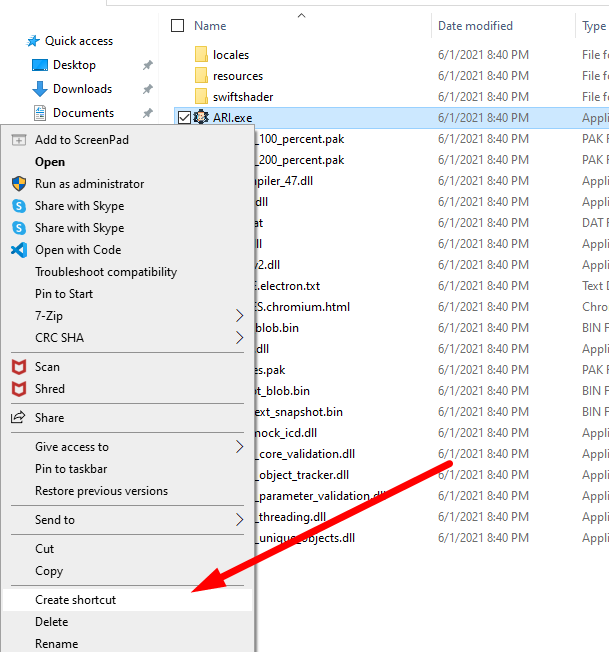 Step 4 – Create a Shortcut
– make your ARI easy to find and access on your Windows –
The whole point of downloading and installing an auto repair app on your Windows PC is so that you can access it fast and easy. In order not to have to open the ARI folder every time, create a shortcut on your desktop so you have it handy.
right-click on the ari.exe file
create a shortcut
copy the shortcut file from the folder to your desktop, or any other folder that is convenient to you
access ARI from that shortcut
At this point, you should have an easy way to access ARI on your windows PC, laptop or desktop.
FAQ
– everything you need to know about ARI on Windows-
Here are some of the most common questions we get asked when using our auto repair app on any Windows PC.
How to upload a picture on ARI for Windows?
After you click the Attach Picture button, make sure you scroll up or down and locate a new button that says "Choose File". Click on it and select the picture you want to upload.
How to update my windows ARI application
The best way to update your ARI app for Windows is to delete the shortcut and the files from your PC and then download and install new ones from the site. Do NOT install a new version without deleting the old one as you may end up with 2 versions of ARI and that can cause problems. Follow this guide on how to update your ARI
How to resize my ARI window?
Simply drag the corners of the window until you reach the desired size. ARI is designed to be dynamic regardless of the size of the window.
Why use ARI for Windows when I can use the web version anywhere?
There are many benefits of being able to download and install our auto repair program on your Windows computer. The most important one is convenience. Your staff will definitely appreciate having an icon on their desktop from where they can open the app instantly.
Another advantage is speed. When installed on your device, the app will be faster than the Web version as it leverages your PC power for some of its internal functions.