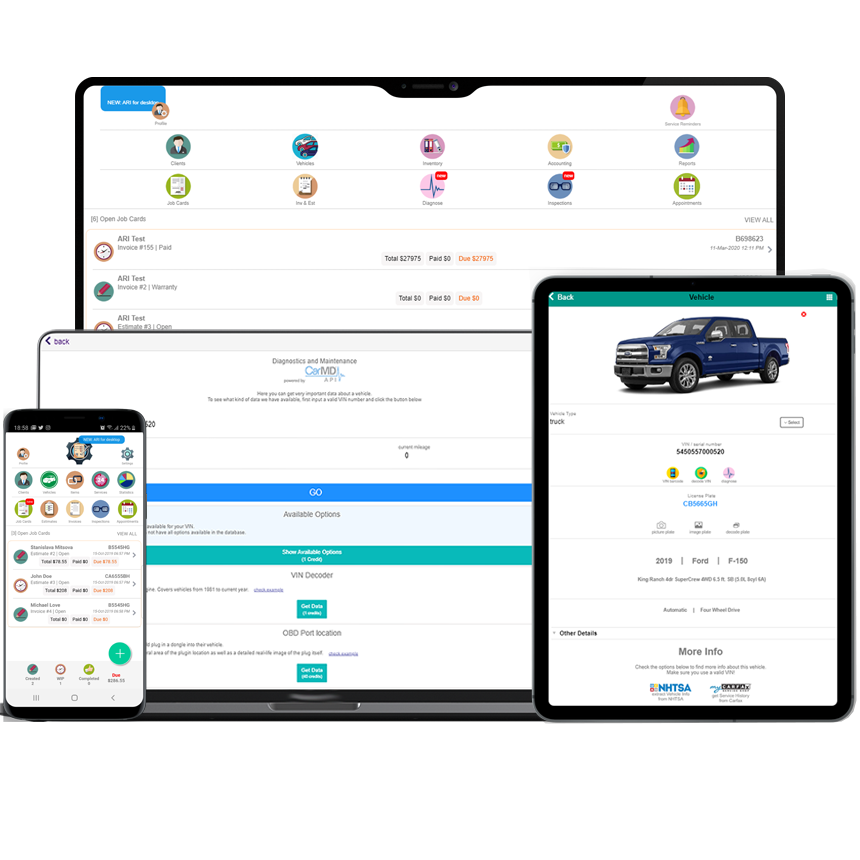 ARI
#1 Auto Repair Software
Suitable for auto repair services, mobile mechanics, independent technicians, and even auto dealers
the Right Auto Repair Management App for Your Shop.
AFFORDABLE & RELIABLE
– finally an auto repair software you can afford –
There are 2 main questions that any mechanic wants an answer to when it comes to their auto repair software: "How much does it cost?" and, "Can I trust my auto repair business in this app?"
The team behind ARI has worked really hard to make sure that these 2 questions are always answered affirmatively. When you sign up for this auto repair software, you can rest assured that you're getting the best value for money in the entire automotive industry.
TRUSTWORTHY AUTO REPAIR SOFTWARE
– why mechanics love ARI –
I've been using other auto repair software until 2018 and I was always struggling to pay my monthly fees with them. SO I started looking around and one of my mechanic friends recommended ARI. I could not believe that I can do everything I was doing before and pay almost 5 times less.
I know how skeptical we mechanics are so I don't want to convince anyone, but you can see it for yourself. They give you 5 free invoices.
Car Repair USA
saves me a lot of money
We used to write invoices by hand and we never thought that could be an issue. However, once we move in with ARI, we realized how much we were missing. This auto repair software is not only about invoicing. It has so many features that we are still discovering new stuff every day.
In addition, the ARI team is always adding more cool stuff. Last time they included time tracking which was a game changer for us. Cheers guys!
under bonnet
useful and practical repair software
If you did your research on auto repair software, then you know that most apps are very old style programs built twenty years ago. They give you the program on a USB stick and you can't even use it on another PC unless you pay for it. ARI lets you add as many users as you want and you can access it from your iPhone, laptop or tablet at the same time. They keep all the data in the cloud so you can literally access it everywhere!
Speedy Repair Systems
best mobile shop management app
THE MANY BENEFITS OF ARI
– Is ARI is the right auto repair software for your shop? –
Let  Car Owners Book Your Auto Repair Services Online
– ARI offers Free Online Booking –
One of the most used features of ARI is the Online Booking integration. Basically, you can add functionality for your clients to book your car repair services online right from your website. All you have to do is insert this HTML code into your webpage.
<iframe src="https://www.aribooking.utilitymobileapps.com/index.html" width="900″ height="700″ allow="fullscreen"></iframe>
If you don't have your own website yet, then you can simply send a link to your clients to our own self-hosted auto repair shop directory. Once you create a free account, you will receive your won unique link that will direct your clients straight to an appointment form. All your appointments will show up right inside the ARI – auto repair software.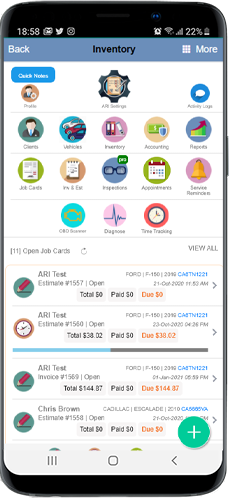 Put Your Auto Repair Business in Your Pocket
– this auto repair software is mobile friendly –
Never miss a payment and never forget about an auto repair appointment. With ARI for mobile, you get the best of the most reliable auto repair software right at your fingertips. Our mobile apps are available for both iOS and Android and come with a lot of features specific for mobile devices. Among the most important features, we wanna mention OBD scanner, VIN decoder, license plate reader, CarFax service history, and many more.
The mobile ARI also gives you the opportunity to offer on-site auto repair services to your clients. You can invoice them on the road and you can even receive payments online. We have integration with Stripe and QuickBooks so you can keep good track of your car repair business.
Your Entire
Auto Repair Shop

Staff on ARI
–  multiple user access and cloud sync –
ARI is a full-featured auto repair software that comes with support for multiple users. This means that you can add various shop employees such as mechanics, electricians, accountants, managers, shop owners, and many other roles to ARI and set up specific access to each of them.
Another great benefit that makes ARI one of the best auto repair software in the automobile industry is the fact that it's built in the cloud. This means that your data is always secure and you don't have to worry that you could lose your client database if your PC breaks down.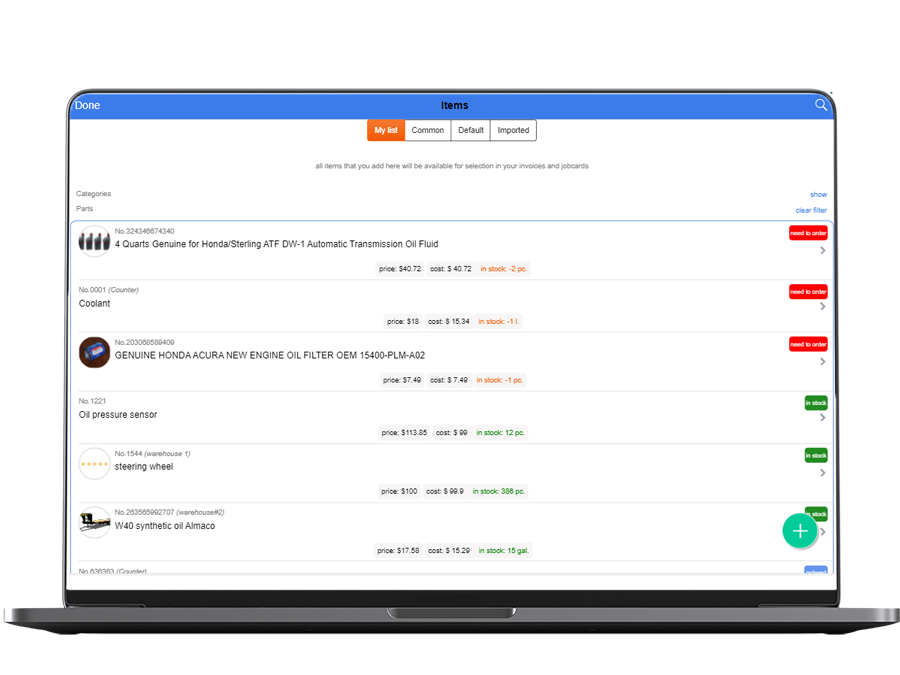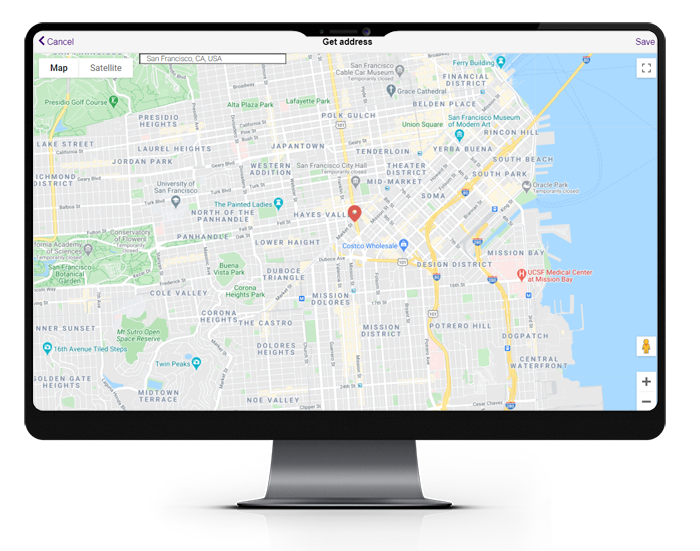 Invoice Fast and Get Paid Sooner
– all-in-one auto repair software, worthy of your business –
Avoid missing unpaid repair invoices and eliminate payment delays by tracking all your expenses and purchases in one auto shop management software. Offer your clients the possibility to pay their invoices online and send automatic email notifications when a client's auto repair service is due.
In addition to payment tracking, you can also check important statistics for your auto repair shop straight from your computer and laptop. The ARI team has worked hard to create a standalone program that works on Windows operating systems.
Custom Auto Repair Invoice Templates
– insert logo, add signature,  use multiple taxes, and more –
Are you looking for an auto repair software that gives you full control over how your estimates look like? Do you want to add custom disclaimers, multiple taxes, and wet signatures on your invoices? With ARI you can do all that and a lot more. Choose from 7 professional car repair invoice templates or customize your own auto repair invoice template.
ARI comes with many features that are all meant to provide the best auto repair experience. However, getting started could be a bit overwhelming, especially if you've never used an automotive repair software before. That is why we have put together a quick guide to help you get started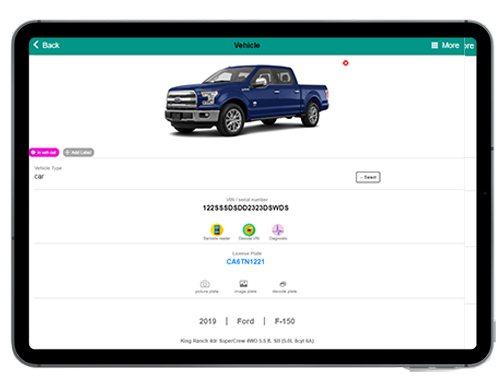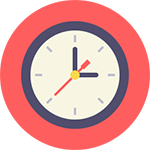 Time Tracking
Suitable for All Repair Shops
– here are all the industries that ARI works with –