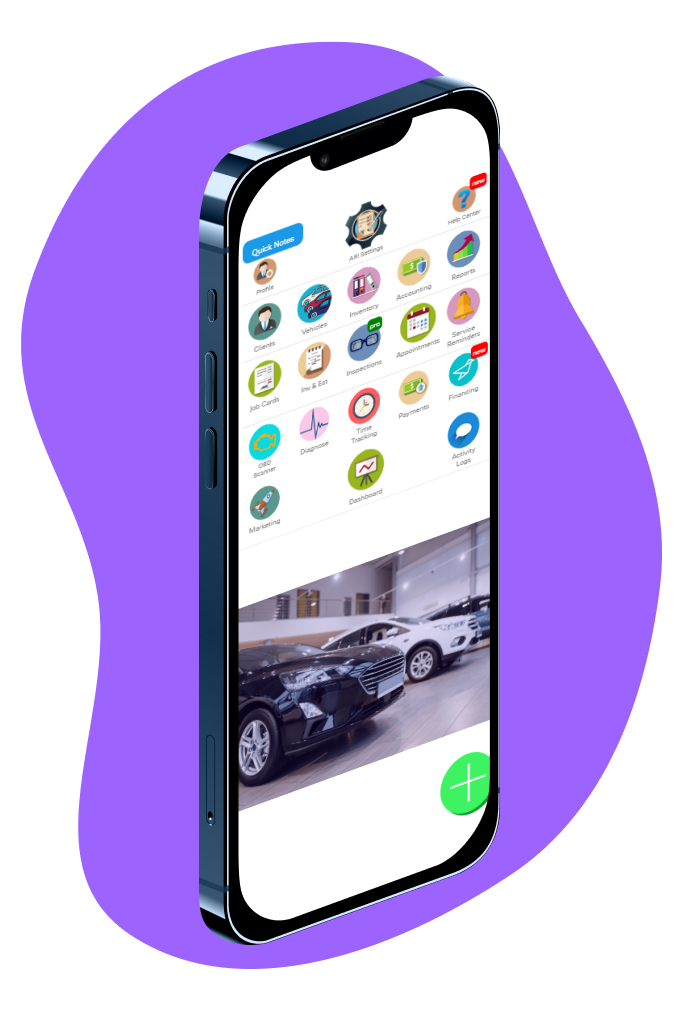 Reliable
Auto Dealership Software
Suitable for different auto dealerships, owners, and staff working in the industry. Save time and manage all essential business tasks in one place with our trusted software.
Grow your auto dealership with our solutions
Powerful tools for business growth
Implementing auto repair software can bring tremendous benefits to your auto dealership. It organizes the business tools you need in one place and lets you operate without the distractions of the stressful office environment.
As an auto dealership, clients come first, and our platform lets you interact with their data efficiently. With ARI, you can import contacts, make notes and labels about your clients, and filter the important information to access it quickly.
Additionally, you can use our in-built e-mail marketing tool to upsell products or get in touch with clients smoothly.
We can ensure your sensitive data is stored securely and privately.
Supported by powerful platforms
ARI gives your auto dealership access to leading 3rd party apps that can boost your work capacity significantly. With our software, clients can use the 360Payments network to conduct online and POS terminal payments. Their renowned focus on the auto industry and small businesses allow for quick transaction times and competitive transaction fees.
ARI can also assist in your accounting with the help of QuickBooks' innovative tools and features. Our newest addition is the customer financing platform Wisetack which allows your clients to apply for a loan on big auto repair invoices.
Connecting to a partner app is hassle-free and usually takes less than a minute.
Use the app on all devices
We provide the most accessible workflow whether you use a tablet, laptop, or mobile device to manage tasks in your auto dealership.
The app has a mobile-first format but supports all relevant features on Windows and a web version. It's up to you to choose the one that best fits your needs.
To increase your efficiency at work, make sure to switch between a grid view and a list view to look up vital data instantly.
Customize the app for a better workflow
Make the most out of our app by setting up all relevant company details and industry-specific data in the menu. Start by uploading your company logo in the "Settings" menu, phone number, and address. Don't forget to attach a digital signature every time someone finishes work on a vehicle or closes a sale.
Use ARI's flexibility to assign different roles to your staff and make menus, features, and options visible to them.
Make a great impression on your clients with the professional styling of your web invoices. Our software gives you many classical and modern templates to help achieve that goal. 
Get the app on all platforms