Payments Tracking
for Auto Repair Shops
Never miss a payment
keep an eye on your invoice billing process
– accept online payments via digital invoices –
Secure
All payment details are stored on encrypted AWS cloud servers
Safe
Stripe is among the safest online payment processor
Easy
With a click of a button, clients can pay for your services online
How to Track Your Clients' Payments
– a detailed guide on invoice billing with ARI –
How to Create a Payment Record
– there are 2 ways to log payments in ARI –
There are two ways you can create a payment record in this auto repair software.
  1. from the Payments page
log in, go to Payments and click the + button to create a new payment
Here you will be able to select an existing invoice that you want to record a payment for. Then you need to input the paid amount as well as payment details. Finally, save the payment record and return.
   2. from inside the Invoice menu
log in, open an existing invoice, click the More button (upper-right) and choose the Client Payment option
From there you need to click the New Payment button and then choose a payment method. input the payment details and the amount and then Save. Return to the invoice to see the updated Paid values.
NOTE: You can register multiple payments for the same invoice (aka partial payments). The invoice status will automatically change to Paid when the due amount is zero or less.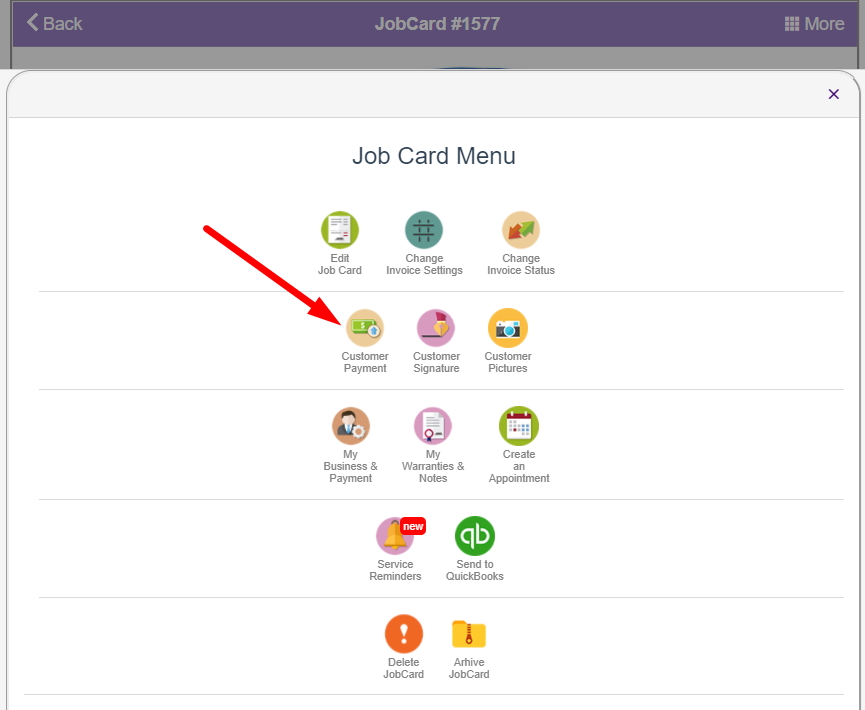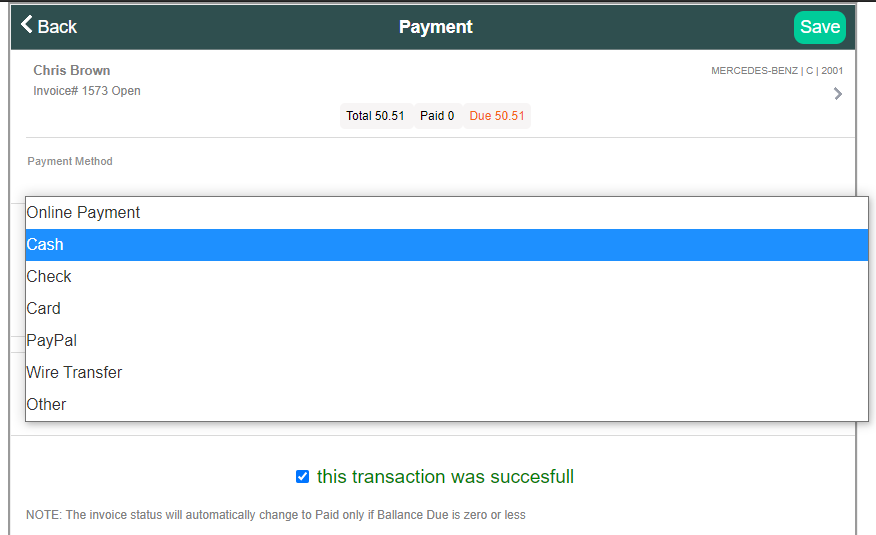 Choose a Payment Option
– we cover all major types –
As a reputable auto repair service provider, it's important that you offer your clients many ways to pay their invoices. Doing so will not only make your clients happy, but you will also increase your chances of getting paid faster and easier.
Luckily, ARI supports various types of payment methods so you can easily satisfy even the most demanding clients. Here are all the payment options accepted by ARI
Cash
Check
Wire Transfer
Paypal
Online
Others
Each of these options will allow you to store the needed payment details so you can process the payment later on.
Online Payments
– offer your clients the opportunity to pay their invoices online –
We live in a world where clients expect to be able to pay their invoices from the comfort of their homes or using their smartphones. Long gone are the days when the only means of payment was cash at the register. Car owners want to have full control over their finances and that means you need to offer online payment options as a method of payment.
Our software supports multiple online payment processing options that let your clients pay their invoices online, from their phones or tablets. Here are our online payments partners: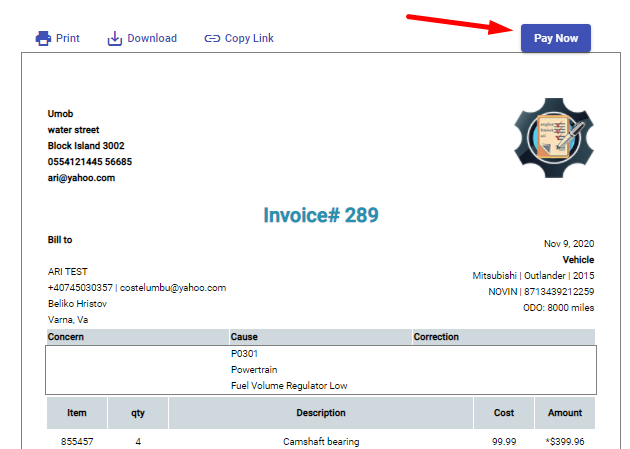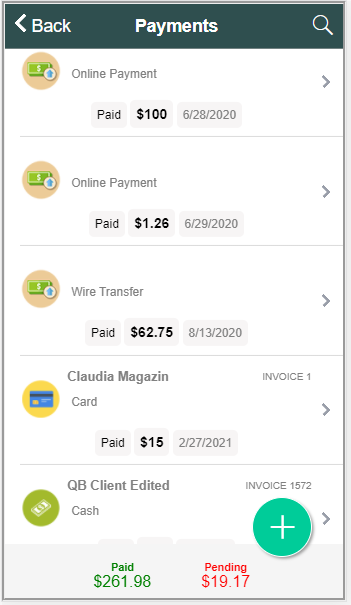 Partial Payments
– you can add multiple payments for one invoice –
Sometimes you may need to log multiple payments for the same auto repair invoice. Maybe your client gave you an advance payment or maybe they want to pay in several rounds – whatever the case, you can keep accurate of all these payments using ARI's multiple payment capabilities.
Simply add a new payment for the same invoice with the right details. ARI will automatically adjust the total paid values and even change the status of the invoice to Paid once the balance due reaches zero.
Another cool feature part of the Payments functionality is the ability to see in an instance the total amount paid for all your invoices and also the total pending amount. This can give you a quick insight into how many payments went through or how many are still awaiting processing.
Making Payments from the Invoice/ Job Cards menu
ARI also has the option to create Payments straight from the Job Card/ Invoice menu. To use it – open an unpaid Invoice, select More, and choose Customer Payment, where you can add the payment record. You can also see how many payments have been made for that invoice.
The other way is to mark an Invoice as Paid. To do that – open any Invoice, click More, and choose Mark as Paid. This will create a Cash payment record for that invoice and change its status to Paid.
You will see each of your previous payments from your Online Invoices in the Payments section. This happens after a successful payment is processed. To use Online Payments for Invoices, you must set up a payment processor first.