ARI
for

Android

Use ARI on All Your Android Devices

– download and install our auto repair app for free from Google Play store –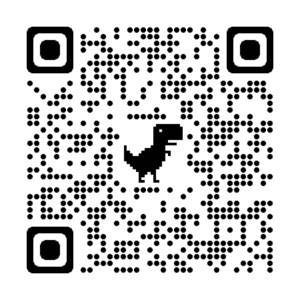 Point your phone or tablet camera at this QR code to download ARI on your Android Device
Run ARI on Any Android Device
– our auto repair app works on phones, tablets, and even Chrome Books –
ARI for Your Phone
– most powerful auto repair app for your mobile phone –
ARI is designed to be a mobile-first auto repair app. This is because mechanics need to be able to use ARI in the garage and on the move. It is important to mention that ARI for mobile phones is a standalone app, not just a website that renders on your mobile phone. It takes advantage of your phone's hardware to make your repair experience as smooth as possible
Here's why you should download and install ARI app on your mobile phone
In addition, you can also use ARI on multiple devices by creating multiple users. This will give your staff the opportunity to use our auto repair app on any device they prefer.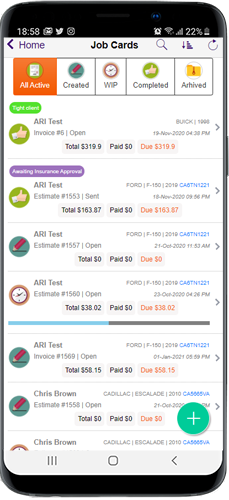 ARI for Tablets
– download and install our auto repair app for free on your tablet  –
As any mechanic would tell you, the real work is being done in the garage, underneath the car. That's when you understand what exactly needs to be fixed in order to put the vehicle back on the road safely. So, it is crucial that you can access your auto repair app right on your tablet while on the move.
ARI has the ability to adapt to any screen size, so the naturally bigger screens of tablets are perfect for using ARI on the go when having to add parts to your estimates or check upcoming repairs. The bigger screen will allow you to use ARI even when wearing gloves or buttons are too small to press on a phone.
Another advantage is when you perform vehicle diagnosys using our OBD2 feature. It is incredibly simple to take your laptop inside the car, plug in the OBD2 dongle, connect ARI to it and then read and delete engine error codes, monitor engine performance, or read various logs.
ARI for Chromebooks
– install our auto repair app for free on your Chromebook –
Most Chromebooks have the ability to download and install ARI straight from the Google Play app. Basically, you just need to log into your Google Play account, find ARI (Auto Repair Software) and then download and Open just like any other app.
ARI will automatically adapt to your screen size so you can take full advantage of the bigger screen. This is very important for members of your auto repair shop who prefer to use a laptop instead of phone or tablet for their repair tasks.
For instance, your accountant will be very happy to know that they can create expenses and track purchases inside ARI from a big screen with a keyboard rather than having to type down on a tablet. The same goes when you add parts to your inventory and need to do that fast and easy.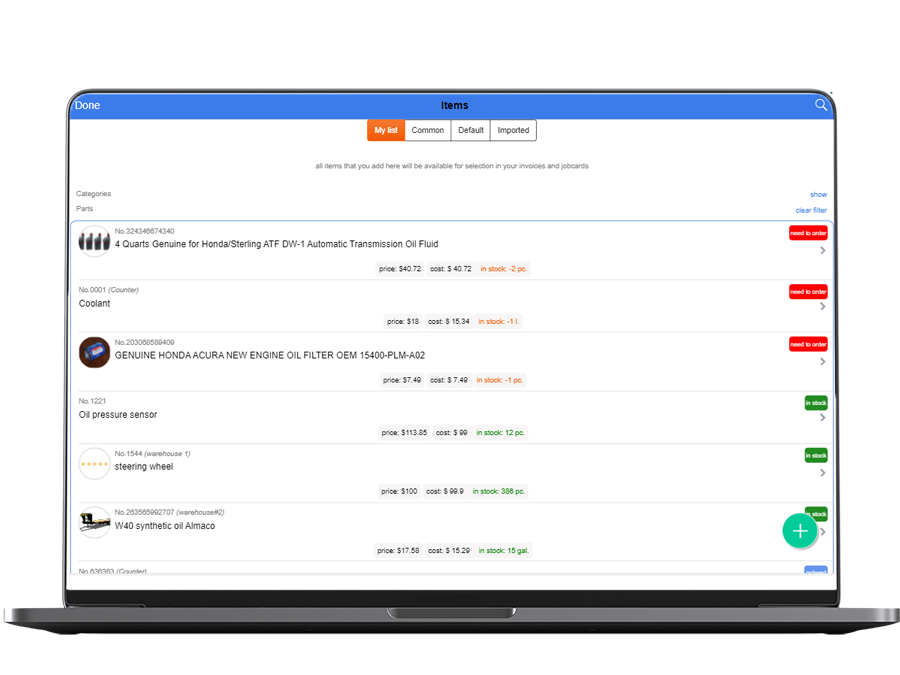 FAQ
– everything you need to know about ARI for Android –
Here are some questions we get asked the most by mechanics and shop owners who use ARI on their Android devices
How to update ARI on my Android device?
In general, Google Play apps update automatically when the phone is plugged in and connected to a WiFi network. However, if you want to make sure you're using the latest version, then please follow this  ARI update guide.
Can I purchase ARI Pro using my Google Play account?
Yes, you can subscribe to our monthly or yearly plans straight from inside the app. Simply go to ARI Settings/Subscriptions and choose the right plan for you. You will be able to checkout using your Google account. You can also manage your subscription from your Google Play profile!
What's the difference between ARI for Android and ARI for Web?
Although ARI tries to behave and look exactly the same on all platforms and devices, we are still using completely separate apps for Android, iOS, and Web. This means that there are slight differences between devices. For instance, the way ARI handles emailing is different on mobile than on Web or Windows. Also, the printing function works differently on mobile. In general, we advise using the mobile apps whenever possible.