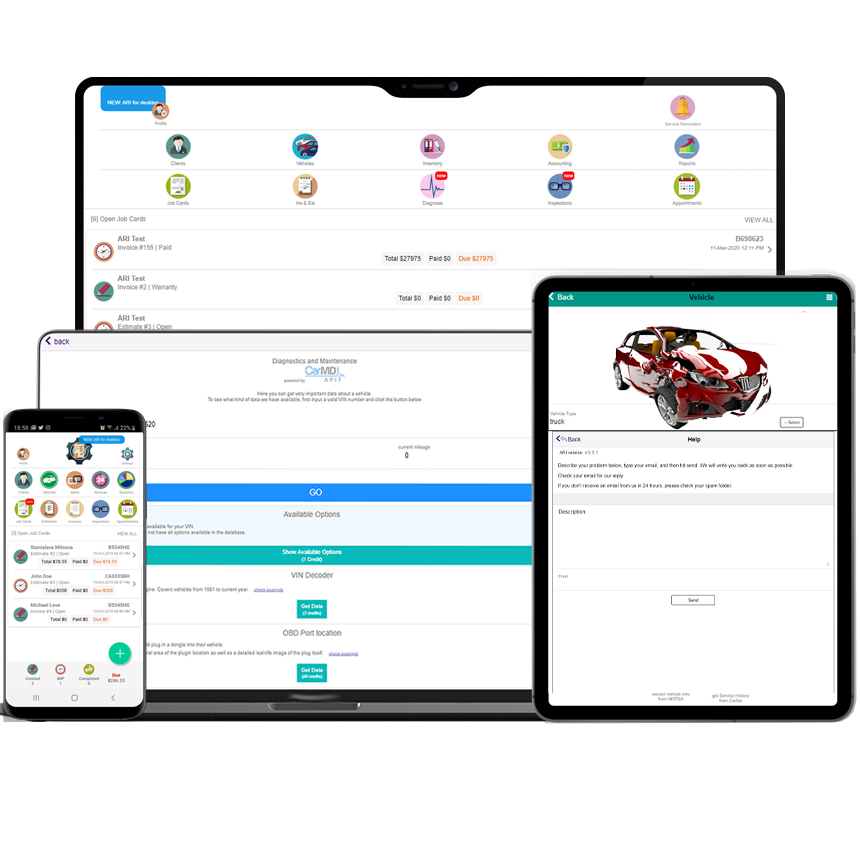 ARI has a new website
Aside from this, we will share with you a list of the best automotive directories!
For those of you who have been using ARI for while now, you will receive this news with great pleasure. Many of you have requested a faster and more stable version of our website so we finally managed to do that.
Since this is our first blog, we will keep it light and to the point. Here are a few things you should expect from our new auto repair software website
Dedicated Info
Our main website is more of a company portfolio website, and so we have info about all our apps there. However, since ARI is picking up a lot of traction, we have decided to create a separate website dedicated just to this amazing auto repair software. This way, our users will have an easier way to access all the info about ARI
Faster Website
We have changed the hosting provider to GoDaddy so that we make sure we provide faster connection not only in USA but also Canada, Australia, UK, and many other countries. In addition, we have purchased SSL certificates for the website so you can rest assured that your ARI data is kept secured and according to the most rigorous standards
Bigger coverage
We are planning to put a lot of effort into making ARI more popular and so we will be submitting this auto repair software info in a lot of automotive directories. We hope this will bring more traffic to our website.
Here are some of the most popular directories we've submitted ARI to:
This is one of the most popular directories for business services. We are pleased to be approved and represented in this directory.
With a great mission in mind, to cover more than 1 million businesses worldwide, this directory supports all sorts of categories. ARI is submitted under Business and Finance software!
Another great directory for submitting ARI as a business and finance auto repair software.
A reputable directory specialized in all sorts of businesses from Finance to Home and Garden.
This online directory handles a wide range of categories and industries. Definitely a good fit for ARI in the Business section.
This directory is one of the most curated and reliable directories. Suitable for our submission in the Organisations category
This directory specializes in the automotive industry only. It's a great place for ARI to be represented here.
A proper directory dedicated to auto repair shops software solutions. We are very pleased to be reviewed and accepted here.
Find automotive information including the auto parts, motorsports, automotive show, automotive rental, car galleries, automotive dealers.
Welcome to the USA home of autos and cars since 2004. This directory is perfect for any car repair software, however it is paid only!
One of the most reputable automotive directories in USA. It is paid, but it offers a very curated list of some of the best auto repair software in the states!