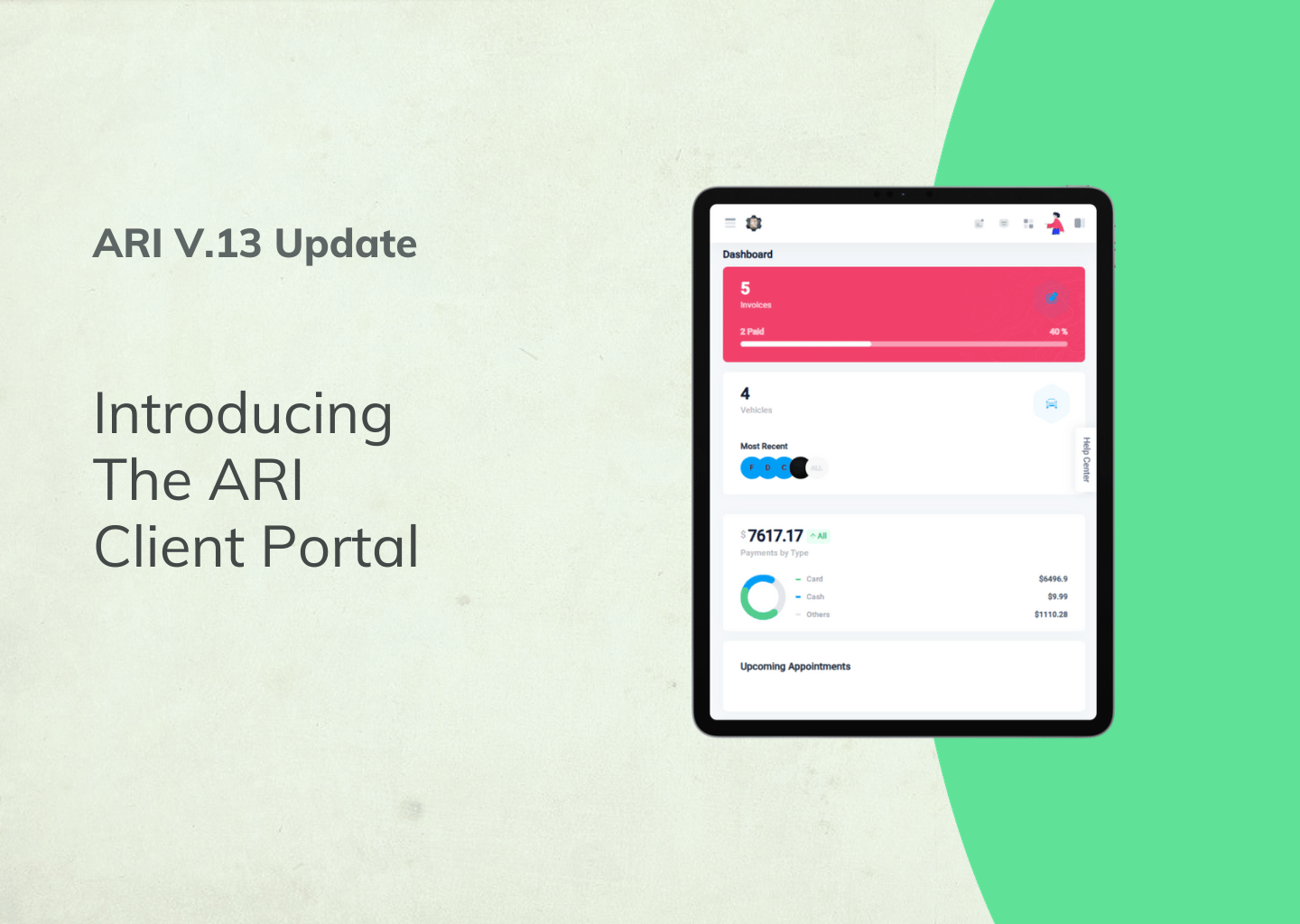 Our most significant software update for the season is here. We are presenting ARI v.13. Follow the articles for detailed feature breakdowns, and don't forget the summary at the end.
Please read this guide to get the app's latest version.
This week, we will give you a short overview of the Client Portal. A way for your clients to see their entire business with you. It is used for everything from tracking Invoices, Payments, and Inspections to live chatting with you.
See the complete guide below and learn how to share the client portal with your customers.
Client Portal Key Features
With the portal, your clients get a complete summary of their Invoices, Appointments, and other business items. The data is relevant to one client at a time – and they need login keys to access it. You control what they see as the data is taken directly from ARI. That means the portal automatically updates after making any edits to the client profile, invoices, inspections, vehicles, or other relevant info.
Here's how to give access to your clients:
Open a Client -> Client Portal -> Send via Email | Send via Text | Copy to clipboard
To preview it yourself before sending it – simply hit preview.
You can grant or stop access to the portal anytime via the toggle button on the client portal page.
Clients can open the help center and start a conversation with you. You will receive an in-app notification if you are working in ARI. Or get a push notification with the app in the background if you allow it from the device settings.
*Quick Demo