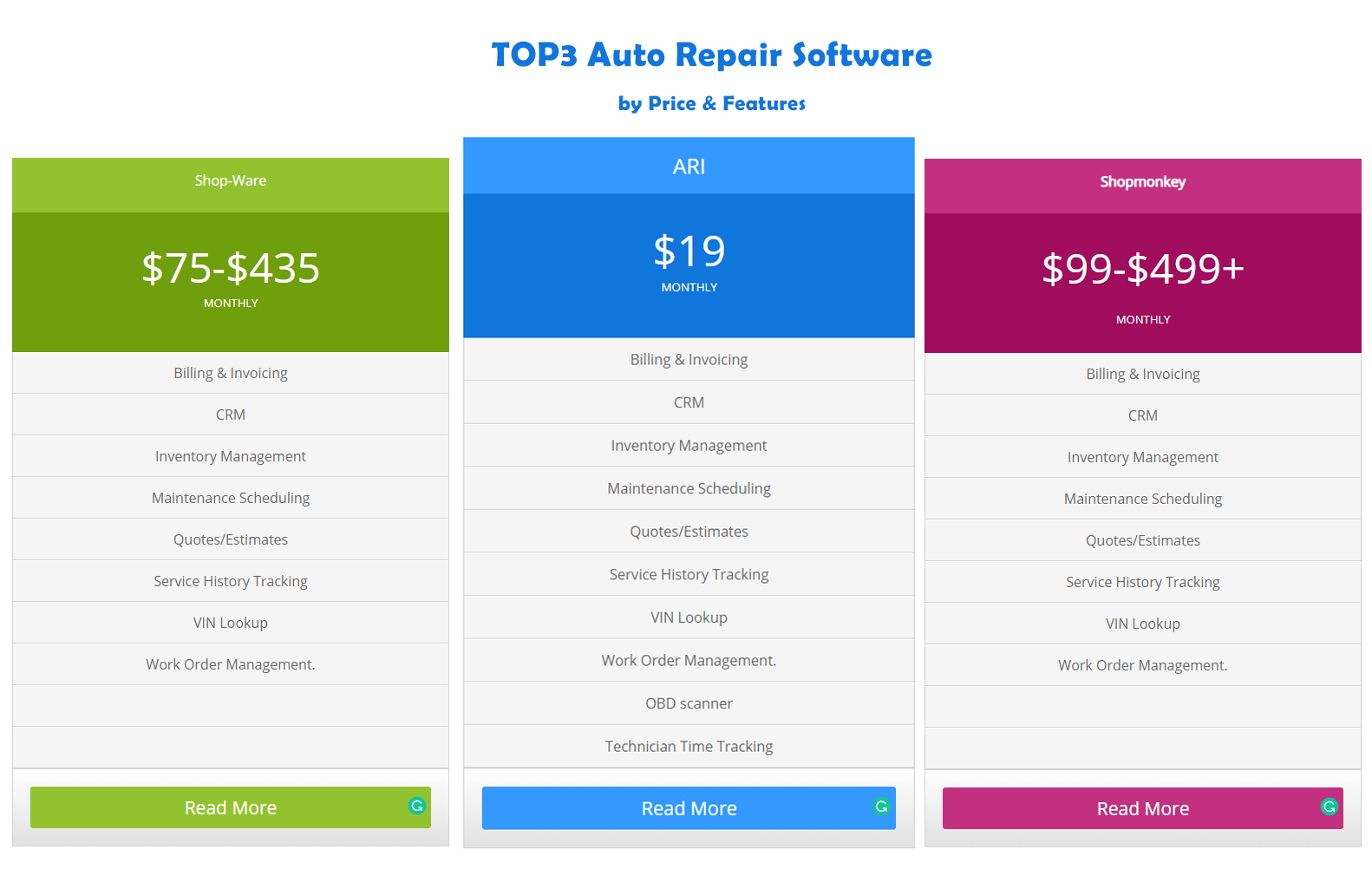 How to choose the best auto repair software if you're on a budget
In an age of ease and convenience, what matters is comfort derived at little cost. Customers always would want goods that spell convenience with little effort, and this ambition does not exclude the auto shop. With the auto industry changing with new technology, everything else follows in tandem. The mechanics, the auto shop owners, and other concerned auto parties are bracing themselves up for the transition.
One of the attendant effects of the fast-moving auto business is the arrival of the auto repair software. The software is useful to both auto shop owners and mechanics. Rather than spend countless hours trying to find the fault in a new car, especially if the car runs on electricity, a mechanic can easily use software to serve as a guide. The same thing can be said of an auto consumer. The software allows consumers to simply use their phone or laptop to get quick information on how to go about the repairs themselves. In all, having auto software is as indispensable as embracing auto technical growth.
However, since it is largely a new development, you might be confused about which of the auto software to go for, which is the best in terms of cost, functionality, and services.
Here is a quick comparison of three of the best auto software we know — Shopmonkey, Shop-ware, and ARI. This comparison will provide you with information on which is most cost-effective among them and has the most features (render more services) than the others.
Description, Price, & Features of
Top 3 Low-Cost Automotive Repair Software
1. Shopmonkey
Claimed to be an online one-stop-shop for all auto business and repairs. Located in Santa Teresa, United States, the company was founded by Ashot Iskandarian.
As stated on their website, Shopmonkey's pricing options range from
Basic Monkey ($99 a month)
Clever Monkey ($224 a month)
Genius Monkey ($348 a month)
Enterprise & HD ($499+ a month)
Starting from $99 a month to over $500, Shopmonkey has the following features:
Billing & Invoicing
CRM
Inventory Management
Labor Rates
Maintenance Scheduling
Quotes/Estimates
Service History Tracking
VIN Lookup
Work Order Management.
2. Shop-ware
Said to offer cloud-based auto management solutions. They are into staff and customer management, bookkeeping, parts management, and workflow handling. Located in Schöppingen, Germany, the company was founded by Sebastian Hamann.
Shop-ware's pricing plan consists of
Solo ($75 a month)
Start-up ($125 a month),
Journey ($275 a month)
Master ($425 a month)
In summary, the price begins from $75 a month and ends at $425 a month.
Shop-ware has the following features:
Billing & Invoicing
CRM
Inventory Management
Labor Rates
Maintenance Scheduling
Quotes/Estimates
Service History Tracking
VIN Lookup
Work Order Management.
3. ARI
An abbreviation for Auto Repair Invoices, is focused on auto repair shops as well as independent mechanics. Located in the United States, it was founded in 2017.
Trial (Free for 5 invoices)
Most Common Plan ($19.99 a month)
Recommended Plan ($99.99 per year)
Best Deal ($350 One-time Fee)
Regardless of which option you go for, ARI gives you access to all of its features. In addition, you won't have any limitations imposed by your plan and you won't have to worry about having to upgrade to a more expensive option as your business grows.
Here are some of the most common features ARI has to offer:
Billing & Invoicing
Client Management
Vehicle Management
Inventory Management
Accounting Features
Labor Rates
Maintenance Scheduling
Quotes/Estimates
Inspections
Service History Tracking
VIN Lookup
Work Order Management
Online Booking/Appointments
Service Reminder
OBD scanner
Technician Time Tracking
Activity Logs
… and more!
The Verdict
The top 3 auto-repair software render nearly the same professional services but at different prices. Talking about low-cost, ARI is the most budget-friendly of the three. It meets the low-cost-high-quality definition, and so is highly recommended. But don't trust our word for it. The best way to test something is to try it out and see if it fits your business.
*All data presented in this article was extracted from the public websites of these companies at the time of writing. The author is not responsible for updating this article if there are any changes on the website. All opinions expressed are purely informative and personal.