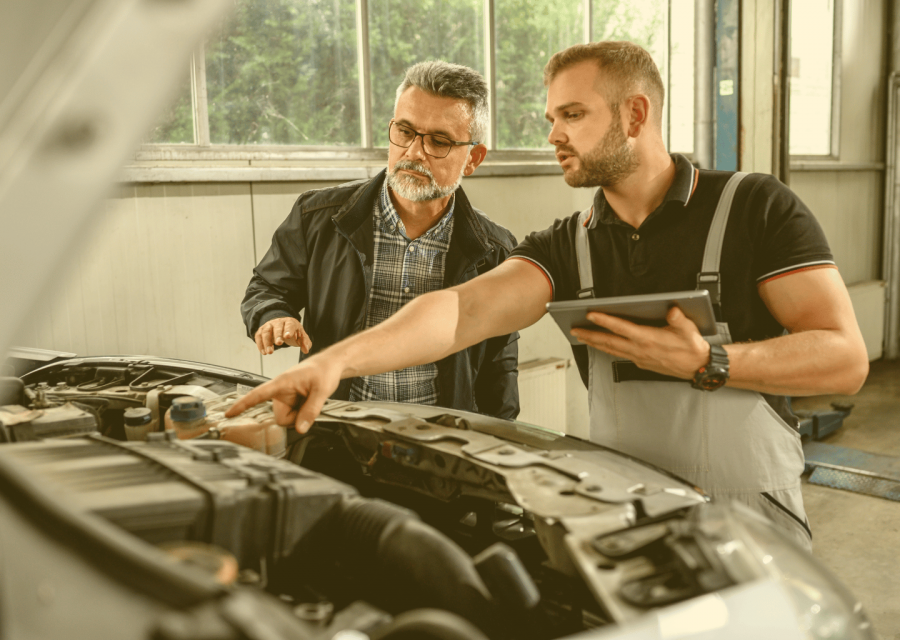 As a mechanic or car repair shop owner, providing precise and informative repair estimates brings multiple advantages to your business. Customers want to understand the maintenance costs before committing to them, and an unreasonable estimate may drive people away. On the other hand, lowering estimates unnecessarily may result in unanticipated expenses and a loss of consumer confidence. This article will cover the main procedures and methods for developing thorough and competitive vehicle repair estimates.
What Is an Auto Repair Estimate?
An auto repair estimate presents the costs needed to repair a vehicle in a single document. It also contains a detailed explanation of the work that has to be done, the costs of materials and labor, and any extra charges or fees. A client usually gets an estimate before you finish any work on their car. The same document gives the customer an idea of what expenses to anticipate and the extent of the auto repairs needed.
How Does an Auto Repair Estimate Help Clients?
Auto repair businesses use auto repair software and estimates in various ways. After seeing the estimate, clients learn more about the required repairs and expenses, thereby building credibility and trust. Estimates for vehicle maintenance and repair are fundamental to the success of any business worthy of trust. When a consumer comes in, they will undoubtedly want to know how much your services might cost. Using the estimate feature in auto repair software for upselling is the other prevalent use of that program.
More likely, you will receive better feedback from your customers if you present them with upfront estimates of the necessary repairs and maintenance that need to be done on their cars. In addition, by providing the estimate, you assist customers in managing their financial capacity and making quick decisions. Last but not least, if you provided an accurate estimate, you could convince the consumer of the value of your service and gain their satisfaction.
Best Ways to Utilize an Auto Repair Estimate Feature
Using a feature that provides an estimate of the costs associated with vehicle repair will unquestionably assist you in delivering a cost breakdown to the customer; nevertheless, failing to utilize the tool effectively means missed opportunities in the future. Let's have a look at some of the best ways that you can put this feature to work for you:
   

Detailed Explanation

: It is essential to offer specific details of the work needed when issuing a car repair estimate. This assists the client in comprehending the extent of the work and might help minimize uncertainties or miscommunications.

   

Make Use of an Itemized List:

An itemized breakdown of the repair's components and labor charges might assist clients in understanding precisely where their money is going. This may help in generating trust and forming a connection with the consumer.

   

Show Them the Process:

You will want to demonstrate and explain to your consumers how you calculated and estimated the service or product cost. Ensure you always explain the process thoroughly and include any additional charges, such as those associated with labor, in your estimations.
How Can ARI Help You with Estimates?
The ARI auto repair software makes it easy for you to generate precise estimates in a short amount of time. Thousands of auto repair shops and mechanics use our auto repair software to send estimates to their clients. With ARI – you can generate an unlimited number of estimates, into which you may enter the name of your customer, car components, labor items, and other costs. You could also try upselling your services by adding other potential issues the car might have in the estimate to increase the end price on the invoice.
Check out this short overview of ARI's features and see how your auto repair business can benefit from them.