ARI has received another award for Best Auto Repair Software in its category!
The company was recognized among the most efficient platforms for tracking service history, managing work orders, and more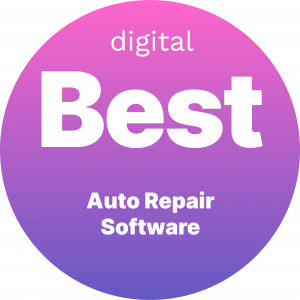 Digital.com, a leading independent review website for small business online tools, products, and services, has announced ARI among the best auto repair software companies of 2021. The top solutions were evaluated based on three main criteria. 
ARI and other systems were required to provide comprehensive features like work order management, service history tracking, and billing/invoicing. Experts at Digital.com also examined solutions with built-in CRM tools to schedule emails,  track leads, and get a wide-ranging perspective of the entire sales process. Reporting tools are also critical for measuring and improving performance.
Digital.com's research team conducted a 40-hour assessment of over 50 solutions. To access the complete list of best auto repair software, please visit
https://www.digital.com/best-auto-repair-software/
ABOUT ARI
ARI stands for Auto Repair Invoicing, but it means much more than that. This auto repair software comes with a very wide range of features, all dedicated specifically to mechanics and repair shop owners. Started back in 2016, ARI has rapidly become one of the most trusted auto repair apps in the automotive industry. More than 5000 mechanics are now using ARI on a daily basis for all their repair tasks, from appointment booking to invoicing.
ABOUT DIGITAL.COM
Digital.com reviews and compares the best products, services, and software for running or growing a small business website or online shop. The platform collects twitter comments and uses sentiment analysis to score companies and their products. Digital.com was founded in 2015 and formerly known as Review Squirrel.
To learn more, visit https://digital.com/.