Check All the Parts You Installed and Services Your Performed On Any Of Your Vehicles
This was one of the most requested features from our clients, and we're happy to say we made it happen in ARI version V9.7.0. From now on, you can easily pull a report of all parts and services you've done on any of your vehicles.
How to access it?
After you log in, go to the Vehicles section and then choose any of your existing vehicles.
Scroll down to the bottom of the page and click the "Get Service History from ARI" button.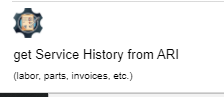 If there are any invoices for this vehicle, then a popup will appear with a list of all the invoices. You can then inspect the report and even open an invoice right from inside the popup.
What's included in the Report?
The report simply exposes all the Invoices you created for that vehicle. However, it also pulls out more data about the invoice contents.
Parts Installed
You will see all the parts added to the respective invoice
Services performed
You can also see the labor items you have added to each of the invoices for that particular vehicle
ODO
The mileage of the vehicle at the time the service was performed. Please note that you need to input the miles at the time of invoice creation after you select the vehicle.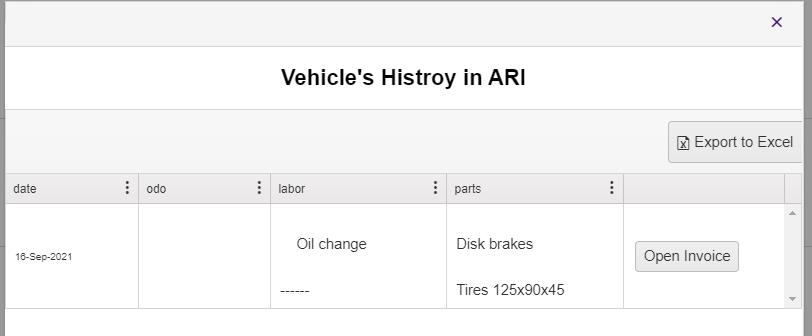 Export Report
You can simply press the Export to Excel button to download the vehicle history report on your PC. This could be extremely useful when clients want a report on what exactly has been done on a vehicle over the past year.
We hope you enjoy this new feature. If you want us to see more of these, let is know!