Did you know about these digital invoicing benefits?
E-invoicing has been around for more than 30 years. And it has produced fantastic results for businesses around the world. Although digital invoicing consistently helps companies on a basic level, many people are yet to tap into its fullest potential.
In this blog, you will learn more perspectives you can try to improve your auto repair business performance.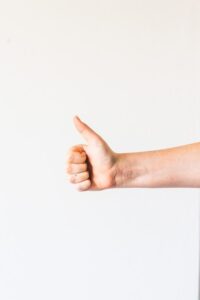 Digital Invoicing General benefits
Time is the most valuable resource for businesses and individuals alike. A business case in a 2010 Finnish study shows that fully-automated invoicing reduces costs by 97% and processing time by 87% compared to conventional invoicing.
The study also highlights a 33% e-invoice penetration increase means a company can save up to $50 000 a year thanks to effective invoice handling.
We can spend a whole day discussing the overall benefits of digital invoicing. A more comprehensive list of the main benefits includes:
Productivity growth
Cost savings
Data security and safety
Easy access to information
Input error reduction
Environmentally friendly process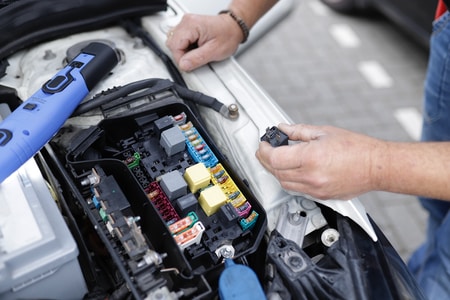 Auto Repair Business Use Cases
Digital invoices can improve auto repair business performance in many ways. Some of the most relevant are:
Superior Organization and Workflow
Most auto repair software apps give you the ability to manage everything business-related in one place. That way you take less time to manage invoices manually and you can focus on the work that matters.
Customization options
These days customers appreciate a more personalized approach whenever your business interacts with them. Most auto repair apps give you the option to change the design elements of the invoice so you can fill in the details faster, remove unnecessary information or make your clients happy with custom designs.
Fast Learning Curve
The switch to digital invoicing happens intuitively, and there aren't any complexities that can keep you off track. Software setup and use are effortless, and as time goes by – you will achieve better and better results in invoice handling.
Different Data Format Generation
Digital invoices can be on multiple devices, and with them, you can generate different file formats. There's also the possibility to access web invoices by scanning a QR code.
Cross-app Integration Options
Almost all auto repair software providers collaborate with 3rd party solutions to expand their bandwidth. This means there will be a constant stream of updates and function transformations, which will benefit your experience.
Have a look at our improved digital invoicing feature: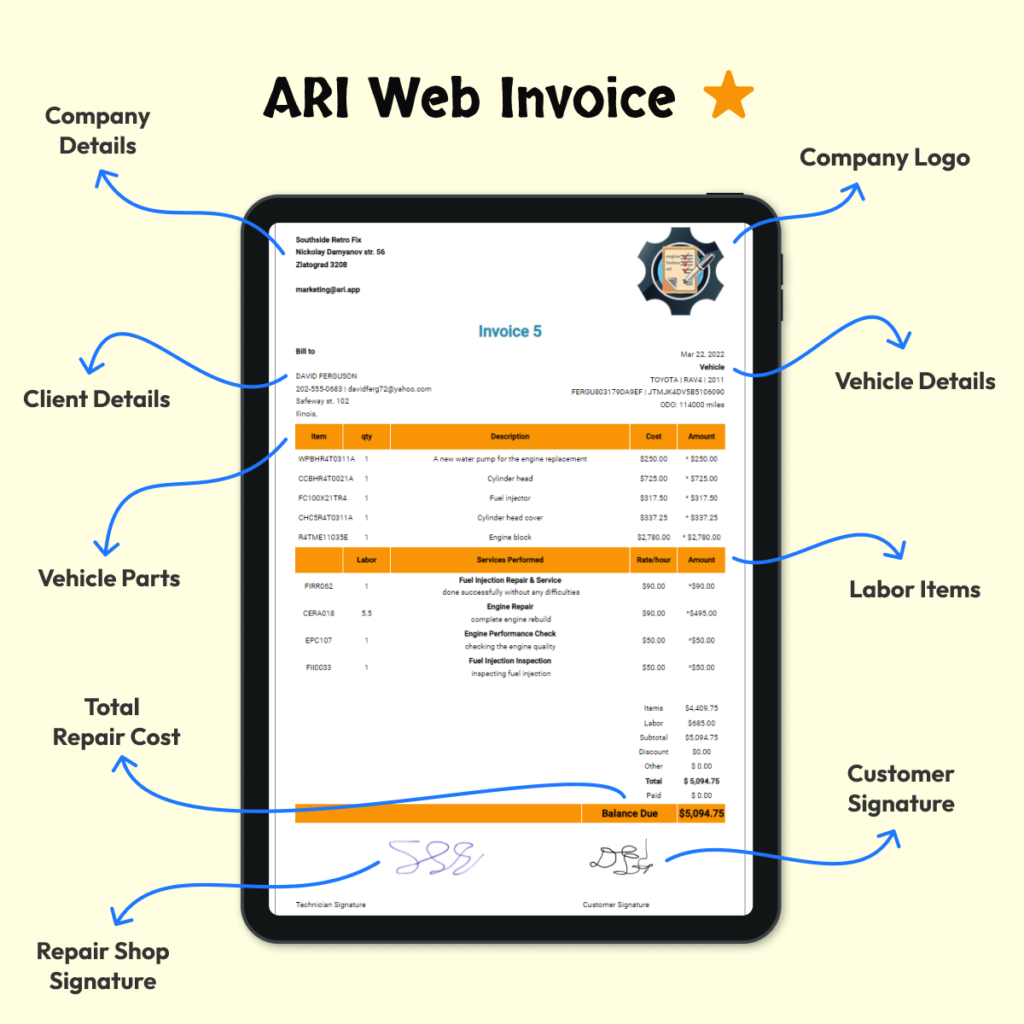 Combine features to increase business output
A versatile software solution such as ARI gives you much more than invoicing alone. Your business can benefit from online payments, online bookings, vehicle inspections, and many more.
Real productivity means you are utilizing all the tools we can offer. Make sure your auto repair workflow is fully-optimized so you can stay ahead of the competition.
Feel free to give feedback about our software and share the article on social media if you find it useful.