ARI Got the Most Recommended And Best Customer Support Badges from Software Advice
We're thrilled to announce that our product ARI has been recognized as an impactful software for businesses and for which we have received 2023 Most Recommended and Best Customer Support Badge from verified reviewers from Software Advice under the Auto Parts Store Software category.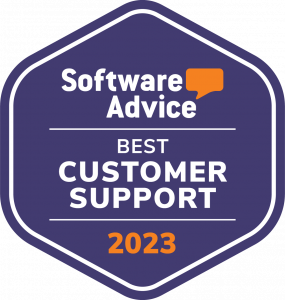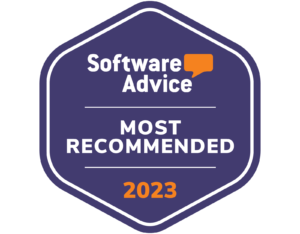 Software Advice synthesizes verified end-user reviews to recognize the most highly-rated products in a specific software category, helping software buyers make more informed purchase decisions. (Learn more about the methodology here)
ARI has earned an overall rating of 4.56 (out of 5) on Software Advice. Big thanks to all our users! It would not have been possible without your constant support and feedback.
"2023 is so far our most successful year. The trust we earned over the years has propelled us to the top spots on many of the most recognized software review websites. Such awards are hard-earned and reflect our attitude towards the clients and the opportunities our product provides. We will aim for first place in every category relevant to our business."
Kony, ARI CEO
Here's what our users have to say about their experience working with us:
"It's very efficient and easy to use. It easily integrates with other software. Online and email billing and invoicing is done through ARI to customers and this enhance time saving. It's easy to create quotes and estimates for clients with ARI".– Rono
"This product is very easy to use! It has almost all the functions you need to run an auto repair shop."- Michael
"I appreciate the user-friendly interface and extensive features ARI offers. I find it streamlines my auto repair management tasks, and I'm always impressed by the responsive customer support."- Christian
Want to share a review? Click here
About ARI
Auto Repair Invoicing (ARI) is an industry leader in delivering affordable auto repair solutions to clients around the globe. With our mobile and tablet app,  thousands of auto shops are enhancing their clients' customer experience – from setting online appointments to creating invoices and processing payments. ARI helps repair shops, mobile mechanics, independent technicians, and auto dealers reach their productivity goals.
ARI was created by the team at UtilityMob. Learn more about ARI at ari. app
About Software Advice
Software Advice guides businesses through the software buying process. Through 1-on-1 conversation and trusted insights, industry-specific advisors guide buyers to top software options in as little as 15 minutes (and it's 100% free). Founded in 2005, Software Advice has helped more than 900,000 businesses find the right software for their specific needs. Software Advice also features over 2 million verified user reviews to ensure people feel confident in their technology decisions. For more information, visit softwareadvice.com